meow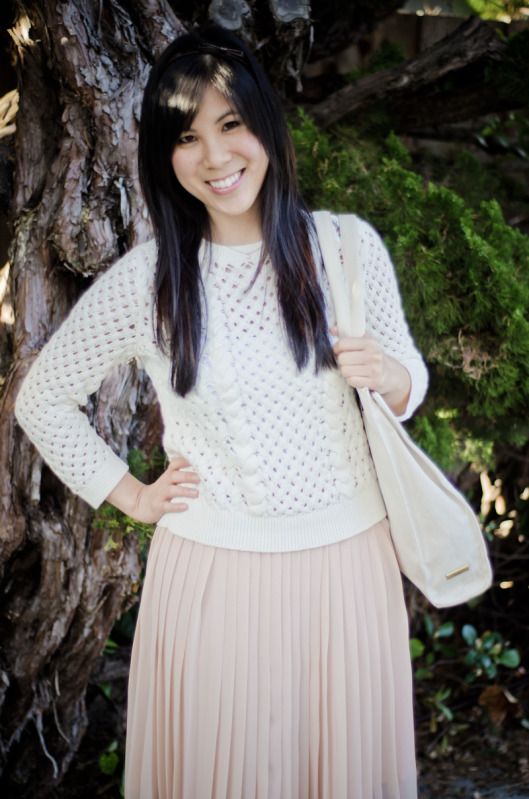 outfit details:
sweater: anthropologie; skirt: club monaco; shoes: zara; bag: jason wu for target
to be honest, i'm not so much a cat person as i am a dog person. maybe i'm not so fond of when cats stare at me with their beady little eyes. sorry, all you cat lovers out there! i grew up with dogs and have had 5 over the course of my life. i cherish those days i would go for a neighborhood run with them, having "Taz" hang out under my desk while i'm doing homework, or "Kylie" sleeping at the foot of my bed at night.
in spite of my past feline disdain, i was so attracted to this bag when i saw it on tv and online. it's particular je ne se quoi inspired me to make it mine. maybe it's the black cat pawing at me, begging me to "take me home!" aw, so cute with it's cute little red flower collar. i'm a sucker for cute little collars.