i've been dying to show you guys this amazing banana bread recipe. this has been my go-to recipe since i discovered it a year ago. for some reason, i always buy too many bananas. i'd buy like 5 or 6 and end up eating like 2. which is not a huge issue for me, because i love re-purposing them for desserts and other baked goods. my latest batch of old bananas turned into banana bread and banana cupcakes - which i will show you later this week. you can say i'm going ... bananas! ;)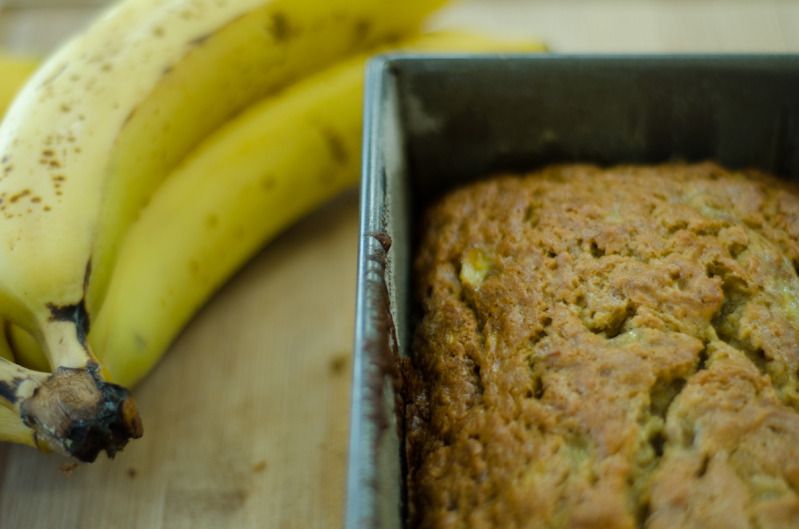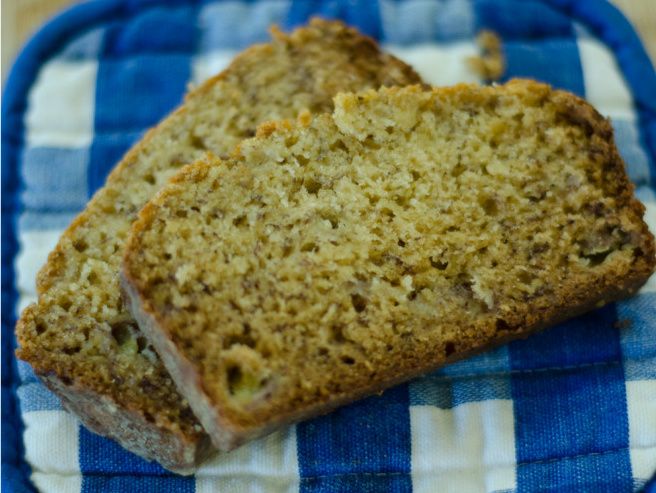 i also wanted to share with you the sweetest comment ever:
"I'm a guy, I havent cooked anything in my life except for spaghetti or instant noodles or eggs. This video and the video for chocolate souffle inspired me to start cooking. Not only is it delicious, it seems so simple! Thanks so much for these videos."
this is the reason why i love making these videos: to make a difference and to help others learn how to make simple and delicious recipes. when i was in college, most of my friends didn't know how to cook anything besides pasta or rice. i often went to their apartments to whip something up like cioppino, chicken parmesan, chicken marsala, (etc.) for dinner parties. they liked to called me their personal chef. since then, i've always wanted to show people that it's not hard to cook and that it can be so much fun to be in the kitchen. seeing people enjoy the food they make is the most rewarding thing about teaching for me!
thank you so much for watching and for all of your support. xoxo.